Is the quality of the LED light equal to that of the classic bulbs ? To demonstrate it, we set up a laboratory
Then, we photographed these objects under two different angles, to observe the depiction of every bulb.
This comparator will so help you to choose the LED bulb the best adaptated to your environment.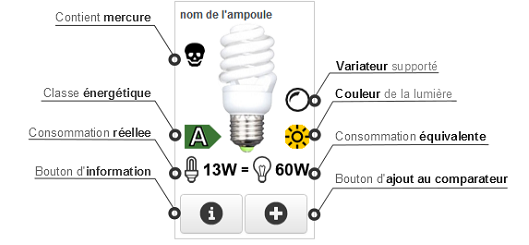 Select the type of lamp, the power, the color of the light,.

Click the bulb of your choice to add it to the comparator

Click on the compare button